i like my hip hop and rap but the guys down in cape town ... they know how to put down some next level beats ...
like my man jack parow . and inspired by him im dropping this next level figure ...
and this is just a preview .. the figure its self has more to it .. all with do time Y0!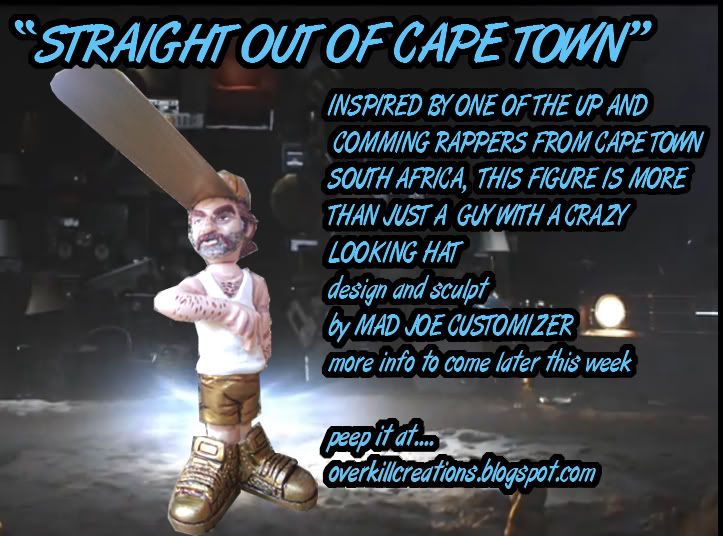 and check out his videos .. it grows on you ...